NOWPAP Activities
Since its establishment in 1994, NOWPAP is dealing with marine environmental issues such as harmful algal blooms, oils spills, atmospheric input of contaminants, etc. Since 2006, new activity on sustainable management of marine litter has been launched.
1. Data and Information
DINRAC is responsible for implementation of NOWPAP/1 "Establishment of comprehensive database and information management", to serves as a NOWPAP Clearing-House, providing data and information about all NOWPAP-related activities and eventually information about the state of marine environment in the NOWPAP region.
NowpapDatabases
Several databases have been created by DINRAC from its related activities as well as cooperated with other RACs. There are now:

2. HAB and RS
Information about activities related to Harmful Algal Blooms (HAB) and applications of Remote Sensing (RS) to marine environment monitoring could be found at CEARAC website ( cearac.nowpap.org). In addition to National Reports and Integrated Reports on HAB and RS, there are several databases and websites available:
HAB Reference Database
This Database has been established to provide useful information and reference materials (papers, reports, etc.) for researchers, government officials or public interested in n the NOWPAP region.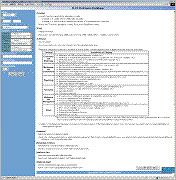 The Database is expected to enhance better understanding and provide valuable information to the solution of the various HABs problem in the NOWPAP region. The Database can be searched by country, year, type of HAB, Category, Organism and keywords.

Presently 1140 references for China, Japan, Korea and Russia have been included in the Database.
Cochlodinium Homepage
Cochlodinium polykrikoides is a very small phytoplankton and invisible without a microscope, and it is well known red tide causative organism and sometimes caused mass mortality of fish in NOWPAP region. Therefore scientists in NOWPAP, China, Japan, Korea and Russia, decided to study the species cooperatively. This homepage provides basic information on this species to the public.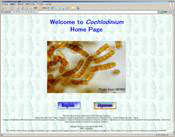 Data and information at the Website:
- Biology : morphology , life cycle , taxonomy , distribution , suitable condition
- Red tide : color , occurrence , damage , expansion , factor , provision
- Glossary
- Links
- Bibliography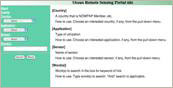 Provides links to information and data on marine environmental monitoring by RS.
Such as:
- Remote Sensing Technology Center of Japan (RESTEC)
- Korea Ocean Research and Development Institute KORDI)
- Center for Regional Satellite Monitoring of Environment, Far Eastern Branch of Russian Academy of Sciences, etc.

Data could be searched by:
- Country: China, Japan, Korea, Russia, US, Europe
- Application: Eutrophication, Oil spill, Dynamics
- Sensor: AMSR AMSR-E ASAR ATOVS AVHRR ...
- Keywords

Website on oil spill monitoring by RS

The website is the result of the collaborative work between CEARAC and POI, Introduces various satellite RS techniques for monitoring oil spills.
Data and information on the Website:
- Background: Introduction, Behaviour, Techniques, Satellites, References
- Research: Detection, Models, Special issues
- Database: Map, Metadata, Images
- Services: Support, Glossary, NW Pacific, Ecosystems, Regulations

Marine Environmental Watch Project Homepage

Developed by the Ministry of Environment Japan and CERRAC. Provides RS data such as Sea Surface Temperature and Chlorophyll-a concentration for marine environmental monitoring.
On the Website:
-Data Search
-Data Analysis
-Case Study
-Marine Calendar

3. Oil and HNS
As one of main outcomes of MERRAC activities, the NOWPAP Regional Oil Spill Contingency Plan and its relevant MoU have been developed and officially come into effect. The purpose of the Plan is to provide an operational mechanism for mutual assistance through which the Member States will co-operate during major marine oil pollution incidents in the region.
An information system in the NOWPAP region was established and continually updated, including a detail inventories of all the response equipments and institutions and experts involved into the Plan. Moreover, on order to provide related practical and technical guideline, specific projects related to oil spill prediction model, sensitivity mapping, oil dispersant, shoreline cleanup had been carry out.
Related data and information available at MERRAC website:
Oil
- Oil Spill Accidents
- National Authorities
- Equipment & Experts
- Oil Maritime Traffic
-ESI Mapping
HNS
- HNS Spill Accidents
- HNS Database
- CAMEO Chemicals
Marine Litter
Ballast Water
4. AD, RDI and ICARM, SOMER
POMRAC and DINRAC have cooperated on establishment of three databases - the Reference Database on Atmospheric Deposition of Contaminants into the Marine and Coastal Environment in NOWPAP Region (AD Reference Database) and the Reference Database on River and Direct Inputs of Contaminants into the Marine and Coastal Environment in NOWPAP Region (RDI Reference Database) the Reference Database on Integrated Coastal and River Basin Management in NOWPAP Region (ICARM Reference Database). They could be accessed at DINRAC website and have been linked to POMRAC Website.
5. Marine Litter
The NOWPAP activities related to marine litter have been initiated since November 2005. The overall objective of the MALITA project was to develop a NOWPAP Regional Action Plan on Marine Litter (RAP MALI).
The first phase, called Marine Litter Activity (MALITA), has been completed by the end of 2007. The second phase of NOWPAP marine litter activities is the implementation of NOWPAP RAP MALI that has been started in 2008. Some activities carried out during the MALITA project will be continued during the RAP MALI implementation.
The MALITA has been successfully implemented under the overall responsibility of the NOWPAP Regional Coordinating Unit (RCU)in close cooperation with the UNEP Regional Seas Programme, the four NOWPAP Regional Activity Centres and the member states. NOWPAP marine litter activities has been moving forward to the next phase in 2008 through the implementation of RAP MALI that was developed as a major outcome of MALITA.
The MALITA consisted of several components such as collection and review of existing data and information on marine litter, including legal aspects; organization of regional meetings and workshops to share such information as well as to build common understanding of the marine litter issue; development and implementation of a long-term monitoring programme; development of sectoral guidelines for the management of marine litter focusing on fishing, shipping and tourism; and formulation of awareness and education campaigns as well as approach to the civil society, including private sector, NGOs and the general public.